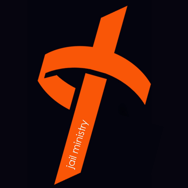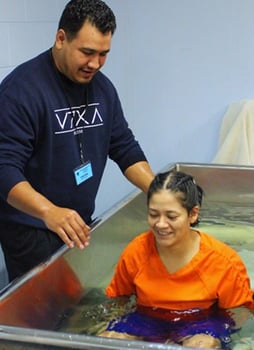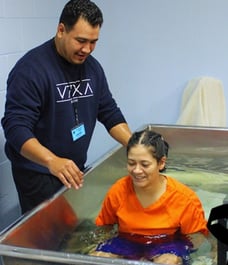 The ministry purchases different versions of the Bible and gives them to all inmates who request these Bibles.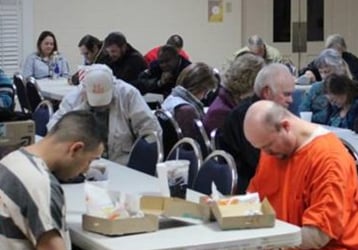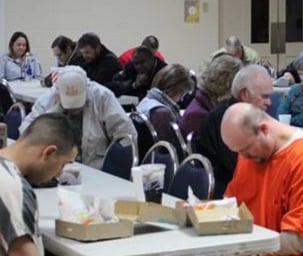 A series of 5 different courses with over 60 lessons are provided to those wishing to learn more about the Word - both inside the jail & outside.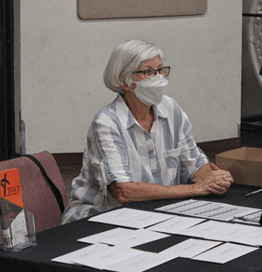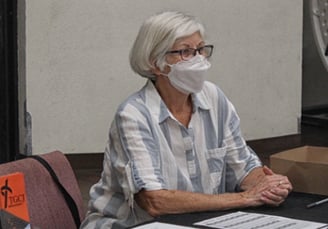 Jail ministry staff, board members, and volunteers support community events by setting up booths and spreading the word about the ministry's critical mission.
Through God Comes Justice brings Christmas to the children of those incarcerated in jail. Over 500 boxes of age-appropriate toys and food boxes are provided.
Help family members navigate the Texas Department of Criminal Justice System if their loved ones are sent for TDCJ incarceration.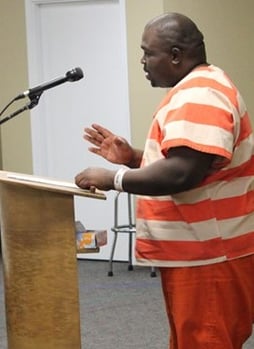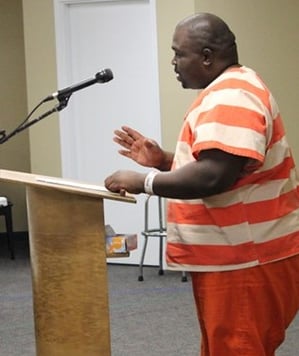 Over 70 Volunteers go inside the jail and bring "church" - music, scripture, faith, joy, love, and healing. 27 hours of inspiration each week!
Since the ministry's inception, jail chaplains have baptized people who have given their lives to Jesus! Praise the Lord!
Inspirational literature is donated, and some are purchased for those in the county jail. Ministry tries to provide books that inmates request - all are positive and provide encouragement and learning opportunities - hundreds of books available.